Howdy!
It's time for the Paper Pumpkin Possibilities Blog Hop with our July kits…On My Mind! We are all fans of this monthly crafting kit and this blog hop is to share our enthusiasm for this box of fun and creativity. The beauty of the Paper Pumpkin kit is that you can follow the directions provided in the kit to make the projects as they were designed, or use the supplies as a starting point and let your creativity run wild. I love hopping with these amazingly creative ladies! So, let's get started…
I went camping and took my box along with me. The only "extras" I brought were different sized blocks, the larger ink pad, and some scissors. Everything else was in the box! Therefore, my alternates had to be made with what was in the box! 
Here are the original PP designed cards…
And here are 2 of my alternates…I do like to do things wonky sometimes. 🙂
I have 2 others that are not quite finished that I will post later. Due to so many family members visiting right now, my Creation Studio is currently being used as a guest room. When I get them finished, I'll post those as well.
For now, that's it…time for me to get back to the family fun! Please click the Next button and hop on over to Terry Takashige to see what fun she had with her July kit!
Thank you for reading and taking this crafting journey with me! It's nice to have you along! Enjoy your Stampin', Scrappin', and Craftin' journey! Please leave a comment and let me know your thoughts about this project. Feel free to CASE my projects and share them in the comments! I love to see what others create! 
CLICK the picture below to see a sneak peek of August's Paper Pumpkin kit!! It's going to be fun!
Makes 6 fall-themed gift bags
Makes 12 fall-themed gift tags
Coordinating colors: Blackberry Bliss, Calypso Coral, Crumb Cake, Crushed Curry, Merry Merlot, Mint Macaron, Old Olive, Pretty Peacock, and Soft Suede
Then, if you like that…they are providing an ADD-ON kit of cards to go with this kit of packaging! Isn't that awesome? 
Gift of Fall Add-On Bundle (item 152885)

Price: $10.00

Includes 24 card bases of 2 different designs with coordinating envelopes (note card size)

Product dimensions

Cards: 5″ x 3-1/2″ (12.7 x 8.9 cm)

Envelopes: 5-1/8″ x 3-5/8″ (13 x 9.2 cm)

Available August 1, while supplies last

Not included with an August Paper Pumpkin subscription
Important note: The Gift of Fall Add-On Bundle is not needed to complete the August kit projects.
If you like what you see then you will definitely want to sign up for Paper Pumpkin! Contact your demonstrator to get started or CLICK HERE* to subscribe with me as your demonstrator. I would be happy to have you in my Paper Pumpkin Club!
Bonus Days are back! Spend $50 in July and earn $5 to redeem in August…
When you place an order, please use the July Hostess Code QK2442YC. Any orders of $25 or more will receive a handmade 'Thank you' card from me and a package of clear Rhinestones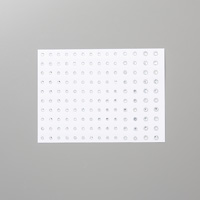 If you place an order of $150 or more, please enjoy your rewards as well as the above gifts!! Thank you!
Updated regularly! Check often! While supplies last! They just put STAMP SETS on here for the first time…click on the banner and go check them out! Remember to use the Hostess Code, please!
It's a great time to join my team!
Click here to go to the New Annual Catalog! Get ready to drool!
🙂
Ongoing
Click on the picture to watch a video about the: